---
---
Animal Welfare
We are a local animal welfare organization. We provide help for animals that are lost, unwanted, abandoned, mistreated or otherwise in need of assistance. Jasmine's Gift was founded in memory of a dear friend. Our testament to her is to foster the stewardship of all animals "because they matter".

Stewardship ~ "The overseeing and protection of something considered worth caring for and preserving."
---
How You Can Help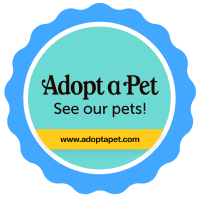 ---
Our Mission
Our Mission - to find homes for the homeless, to speak for the speechless and to love them all.
Our Vision - to witness a no-kill nation and an end to animal abuse.
---
Our Programs
Rescue - We rescue at risk animals and give them a 2nd chance. Be a hero and get involved in our rescue program.

Re-Gifting - An estimated 2.7 million healthy shelter pets are not adopted each year. Many are owner surrenders. Jasmine's Gift offers an alternative to surrendering your pet to a local shelter. Ask us about our unique re-gifting program.

Spay/Neuter Assistance - Spay/neuter is a proven way to reduce pet overpopulation, ensuring that every pet has a family to love them. Jasmine's Gift can help you find affordable spay/neuter services and also offers spay/neuter assistance for those who qualify. Contact us for more information.

Lost and Found - Losing a pet can be a traumatic experience for both you and your pet. Contact us for assistance with lost and found pets.

TNR- Help reduce pet overpopulation and contact us for assistance with your neighborhood TNR (Trap/Neuter/Return) initiatives.
​
​